The fastest odds, payout up to 1 million-euro, unlimited multi-bets, great live betting and more – with the free Tipster app, you can now have all the fun you need while betting. Register with your mobile phone and be directly inside of Football, Basketball, Ice hockey, Handball, Boxing and a lot more sports.
Note: You need to be at least 18 years old to play Tipster
Tipster betting app is built completely native. As a result of the long road work, we got the best performance, quick loading time, fast live scores and the fastest available odds on the market as well as the best user experience for users.
MOST IMPORTANT ELEMENTS
OF THE APP
Best performance
Place bets instantly with short loading time and fast live scores
Money
Win before the final whistle! An auto-calculated bid allows you to withdraw the remaining bid at fair value
Loyalty card
Sign in and bet directly on the app
Fun addition
Use Tipster stickers for iMessage
Live
Watch football matches in real-time with detailed statistics
Overview
Have a look at all bets and odds from over 350 events daily and track your balance
Security
The MGA regular reviews
Building a native iOS mobile app with large data was our first step in mobile development. The app is simplified to the maximum, and the content is reduced to the most important features for the best UX.
There was a huge market share to be covered after successful iOS release, and two months later our first Android project was online. Tipster is now used all over the world, and we are continuing on our work and mission to improve on a daily basis complied with the latest guidelines.
What we are using is best technology stack, combining that with our assign product team turns to a perfect workflow. We used Objective-C in the iOS development and latest development tools, and languages for Android. Our goal is to build native applications that can be easily upgraded with newest features.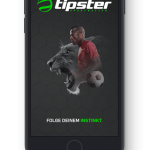 -1479
Days
-20
Hours
-34
Minutes
-46
Seconds